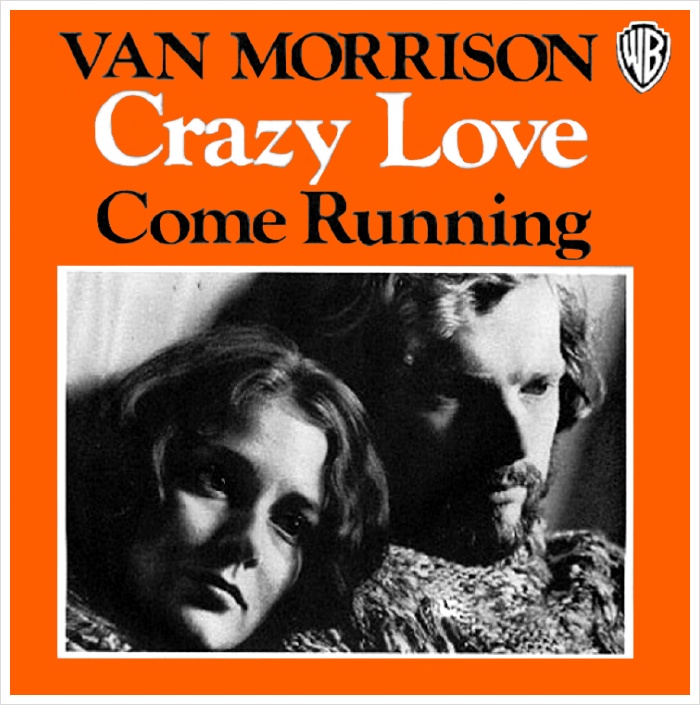 Every Billboard Hot 100 Single 1970:  #161. "Come Running"- Van Morrison. April 4, 1970.
Single: "Come Running"- Van Morrison
Record Company- Warner Brothers
Genre: Rock
Written by Van Morrison
Time: 2:30
B-side: "Crazy Love"
Album- Moondance
Grade: A+
Peaked at #39 8 weeks in the Billboard Hot 100
George Ivan Morrison was born in Belfast in 1945. Van has never been a singles artists- he has had 11 Hot 100 singles and 5 Top 40 hits- his biggest hit "Domino" #9 in 1970.  Van still going strong at 74- touring and releasing albums.