Hans Remembers- Monday March 9, 1970- 50 Years Ago.
President Richard Milhous Nixon ordered the U.S. Department of Defense to reverse the policy of secrecy regarding American military involvement in Laos. A few days earlier Milhous had stated that no Americans stationed in Laos had been killed in combat.  Previously the Department of Defense had listed U.S. casualties in Laos as being part of the war in Vietnam.
Jackie Opel a Barbados born musician who created the Barbadian music style spouge- was killed in a car accident in Bridgetown. He was 32 years old.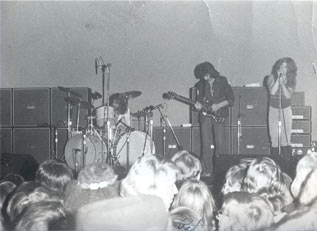 The heavy metal band Black Sabbath made their concert debut at The Roundhouse in London.