Hans Remembers- Tuesday February 10, 1970- 50 years ago.
39 young skiers were killed when an avalanche of snow smashed into the bottom floors of a chalet at the Alpine resort of Val-d'Isere in France. The residents were having breakfast when more than 100,000 cubic yards of snow and debris swept down the Le Dome mountain.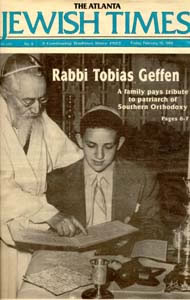 American Jewish Orthodox rabbi Tobias Geffen died at 99. He was the rabbi who certified Coca-Cola as kosher after the company revealed its secret ingredients to him in 1935 and had made minor changes on his recommendation.
Former New York Mets and San Diego Padres pitcher Bobby Jones turns 50 today. He pitched from 1993-2002 and had a record of 89-83 with a 4. 36 ERA. He was a member of the National League All-Star team in 1997- in that All Star Game he struck out Ken Griffey Jr. and Mark McGwire.