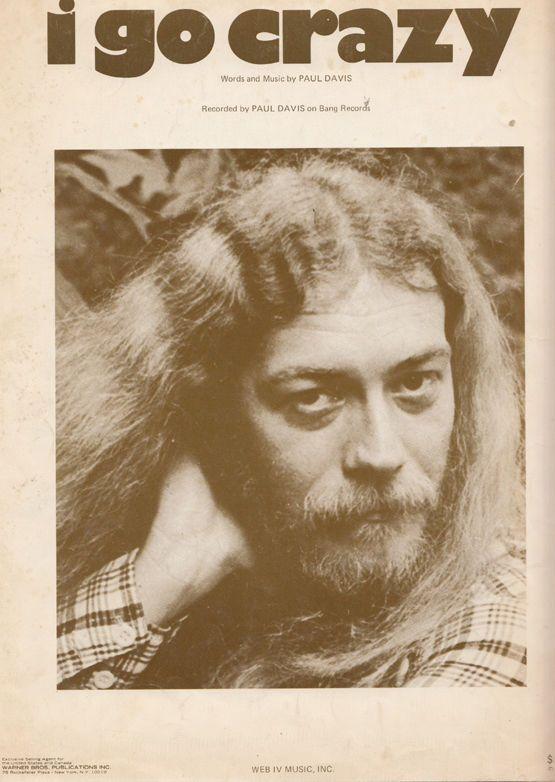 Today on the replay of American Top 40 from February 4, 1978- "I Go Crazy" was at #16. When I hear that single-I can't help but think of the crazy chart history that "I Go Crazy" had. Here is how it all went–
"I Go Crazy" entered the Billboard Top 100 on August 27th, 1977 at #89. It would take over six months before it peaked at #7. It went like this #89 to #78 to #68 to #58 to #47 to #45 to #43 to #41, then it stayed at #41 for a second week, then it made the top 40 coming in at #37, to #34 to #31, to #29 to #28 to #25, it would stay at #25 for a second week then to #23 for two weeks then to #21 -again it looked like it peaked when it stayed at #21 for a second week. Then it jumped up 2 spots to #19 to #18 to #16 to #14 to #12 to #11 to #9 to #8 and then it reached its peak #7 where it stayed for three weeks in late March, early April of 1978. After three weeks at #7 it finally dropped to #28 then to #35 and then out of the Top 40. It would stay in the Top 100 from August 27th, 1977 to May 27th, 1978- a total of 40 weeks. It was a record at the time.
Paul Davis would have seven top 40 hits in his career, his last coming in 1982, he even had a hit that went one position higher than "I Go Crazy"- "'65 Love Affair" which went to #6 although it wasn't as memorable as "I Go Crazy." Paul Davis died in 2008 of a heart attack one day after turning 60.