Hans Remembers- Tuesday January 27, 1970- 50 years ago.
Beatle John Lennon on a number of occasions commented on how lazy he was. But on January 27, 1970 he was very ambitious. The Beatles hadn't yet at this point made their break up official- but John had already done recordings on his own and with Yoko and with the Plastic Ono Band. He woke up this morning with the idea for a song in his head- and he went into action. John conceived the song, wrote it, recorded it and within ten days had it released. It was produced by his nutty buddy Phil Spector. The speed in which this song was written -recorded and released reminds me of another song from a few months later- Neil Young and his 'Ohio."  The Phil Spector aspect of this is interesting- he had been in a self-imposed retirement for a few years and with John bringing him in to produce "Instant Karma!"- it would lead to his being offered the role of production on The Beatles final release Let It Be.
In the men's finals at the Australian Open at White City Stadium in Sydney- Arthur Ashe defeats Dick Crealy 6-4,9-7, 6-2 to win the tournament. The 1969 champion Rod Laver did not compete in this years tournament.
In the National Football League draft- with the first pick in the draft the Pittsburgh Steelers selected QB Terry Bradshaw from Louisiana Tech. The Steelers coming off of a 1-13 season in head coach Chuck Noll's first year- rejected trade offers for the #1 pick. Steeler owner Art Rooney would say that the Steelers were not going to repeat the past when they gave up on quarterbacks who later became stars- among them Johnny Unitas. It would be a long and painful growing period for Bradshaw who didn't start to bloom until mid way through his 5th NFL season but eventually his career did take off and he was the QB on the 4 Super Bowl winning teams from the 70's and is a member of the Professional Football Hall of Fame. Back then the draft went 17 rounds- in the entire 17 rounds only two players from that draft have made the Hall of Fame- both Steelers- Bradshaw the first overall pick and the Steelers third round pick cornerback Mel Blount. Two players who weren't even drafted that year but signed as free- agents have made the Hall of Fame- Miami center Jim Langer and Cowboy safety Cliff Harris- who last week was announced as part of the class of 2020. 442 players selected and those two slipped by. Of note the 5th overall pick- Buffalo took their star running back O.J. Simpson's best friend Al Cowlings- who would be known more for his off the field activity.- Al and his 1993 Ford Bronco.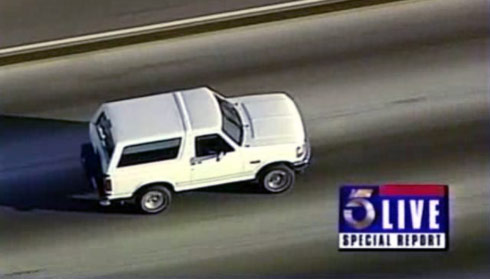 Bigfoot news or Sasquatch news- A hoax by a Colville, Washington man called Joe Metlow caused a rush of more than 50 American and Canadian bounty hunters to arrive in search of the 9 foot 1000 pound Bigfoot- in northern Stevens County, Washington. They searched all over by airplane, helicopter and on foot but found nothing. The Bigfoot hunters looked for a few days and called it quits.