Hans Remembers- Tuesday January 13, 1970- 50 years ago.
Bad news from NASA- NASA administrator Thomas Paine announced more cuts to the space program because of a reduced budget. In the next year layoffs for 50,000 NASA employees and a halt in further production of the Saturn V rocket needed to break Earth orbit to make a trip to the Moon. It seems like once we made it to the Moon and put astronauts on it- and brought them back safely the interest in the space program went into a series decline. Looking back 50 years I'd say they made a big mistake. We could have / should have been to Mars by now instead we've gone backwards.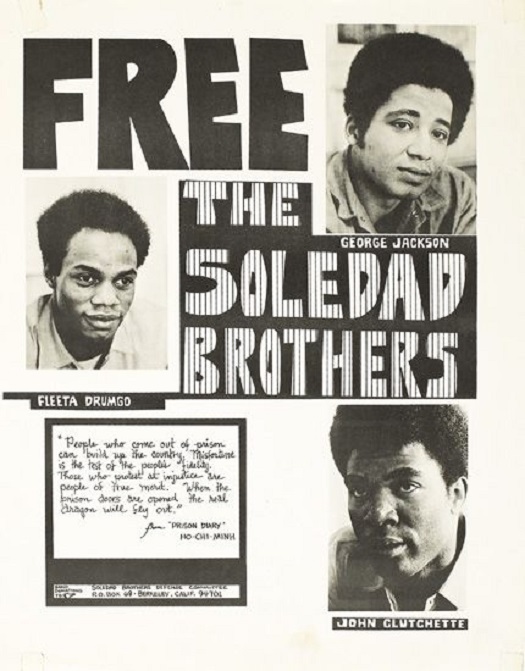 At the California Correctional Training Facility in Soledad, California a tower guard shot and killed three African- American prisoners who were fighting in the prison's exercise yard on the first day of the forcible integration of prisoner's at the prison's maximum security "O Wing." The guard Opie Millie [Opie?} fired into the crowd of black and white prisoners killing three. The deaths were ruled as 'justifiable homicide"- which led three days later to prison guard John Mills being beaten and thrown to his death from the third floor of the cell block. The three convicts accused of the killing of guard John Mills were called the Soledad Brothers [the prison is refered to as Soledad State Prison}  Bob Dylan would release a single about the life and death of one of the Soledad Brothers- George Jackson- who was killed while trying to escape from prison.
Songwriter Harry MacGregor Woods who wrote the psychedelic classic-"I'm Looking Over A Four Leaf Clover" and the Swedish death metal staple- "When The Red Red Robin Comes Bob Bobbin' Along" died at the age of 74 after being stuck by a car in Phoenix, Arizona.