I Love The Smell Of Punk In The Morning!- Monday seems like a good day to do this feature- and to start it off the first song and band that comes to mind when I hear the word PUNK- 'Anarchy In The U.K."-  Sex Pistols.
"Anarchy In The U.K." was the debut single released by The Sex Pistols on November 26, 1976. The single had reached #38 on the U.K. Single Chart when EMI dropped them in early January 1977 because members of the band had used profanity on live television a month earlier.
The credit for writing "Anarchy In The U.K." went to band members John Lydon [aka Johnny Rotten} Paul Cook, Steve Jones and Glen Matlock. Rolling Stone magazine ranked "Anarchy In The U.K" #56 on their 500 Greatest Songs Ever list and The Rock and Roll Hall of Fame listed the song among their 500 Songs That Shaped Rock and Roll.
It would be a year later- late October 1977 before the first album by The Sex Pistols "Never Mind The Bollocks, Here's The Sex Pistols" was released. The album went to #1 in the U.K. even though many retailers banned it. It would spend over 60 weeks in the top 25.  While it is considered a highly influential album The Sex Pistols album when released a year later in the U.S. peaked at #106 on the Billboard album chart. It is an album that every fan of rock music should own.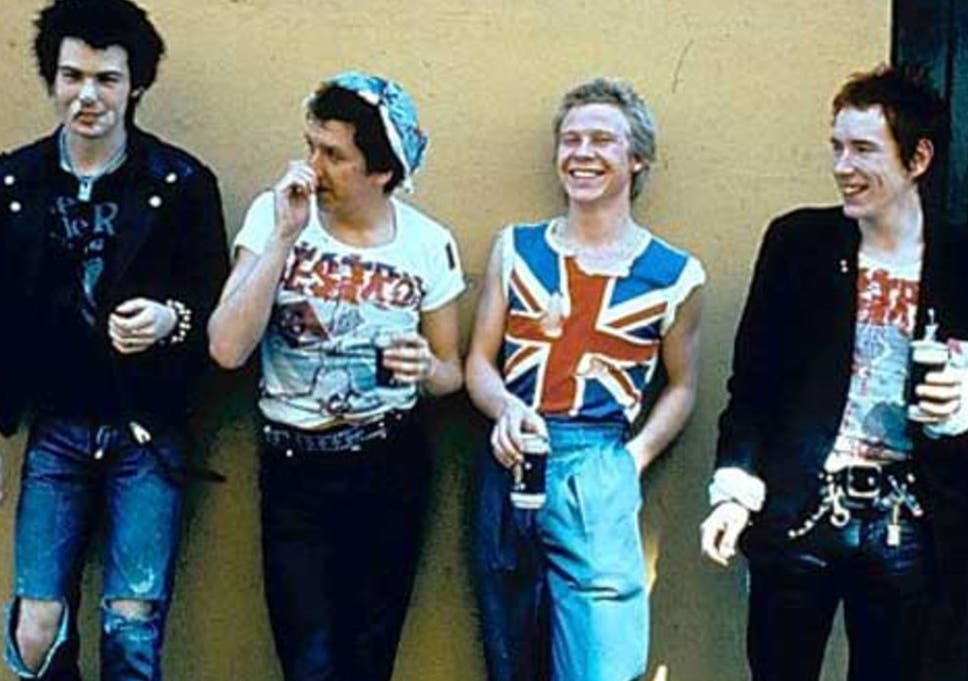 Rock music critic Charles Young wrote in Rolling Stone "Never Mind the Bollocks changed everything. There had never been anything like it before and really there's never been anything quite like it since. The closest was probably Nirvana, a band very heavily influenced by the Sex Pistols.
"Anarchy In The U.K" was a game changing single which is often cited as the greatest punk song ever. Hard to argue against it.
Sex Pistols would break up at the end of their tour of the United States in January 1978. They were inducted into the Rock and Roll Hall of Fame in 2006 but refused to attend the ceremony calling the museum " a piss stain."