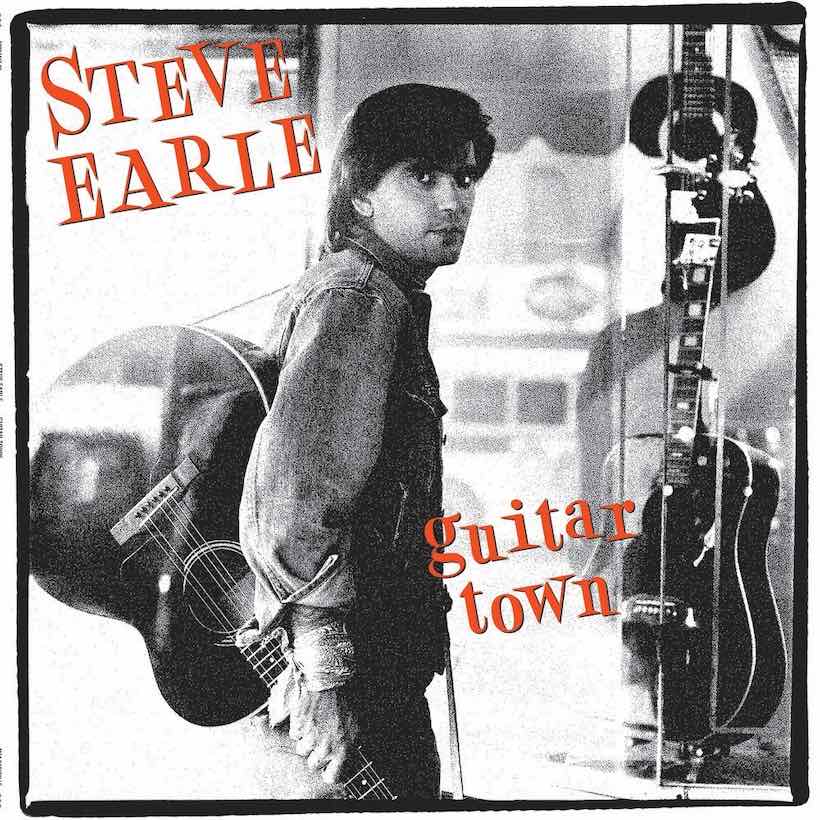 Three Chords and The Truth: Essential Country Songs: "Guitar Town"- Steve Earle. This is certainly one of those songs that in a way changed my life. I can remember the spot I was on the highway driving when this came over the radio. I continued on my way home but that evening I made a trip to the mall to get the album by this Steve Earle. I had never heard of him up to that point- this was his debut album. The song blew me away and it was such a great song I would gamble on the rest of the album being great also. The album was fantastic. Rolling Stone in 2012 ranked it in their 500 greatest albums ever list- at # 482. In 1988  I saw him twice opening for Bob Dylan- and Steve has far and away became the artists I've seen the most in concert- approaching 30 times now.  He is on my Mount Rushmore-of favorite recording artists with The Beatles, Bob and Elvis Costello .
"Guitar Town" the single was Steve's biggest country music hit- reaching #7 in the summer of 1986. Billboard's review of the song was favorable  saying that Earle "revives the tremolo-laden guitar sound of the early '60s for this song about music and love on the road."
His first two albums could be filed under "Country" but since then he has strayed all over the field to where I guess he's best described as "Americana"- he's done country, bluegrass, blues, rock, folk-rock, he has done tribute albums to his heroes- Townes Van Zandt and Guy Clark…he keeps it interesting.