Hans Remembers- News Headlines from the week of Monday September 22 to Friday September 26, 1969.
Monday September 22, 1969-
Willie Mays of the San Francisco Giants  hit a pinch-hit home run in the 7th inning against the San Diego Padres- it was home run #600 in his career. At this time he was second on the all-time home run list behind Babe Ruth who has 714. Mays who is possibly the greatest all around player in the history of the game would end his career short of The Babe – with 660. He is currently 5th on the all time home run list- with Albert Pujols just four home runs behind him.
Tuesday September 23, 1969-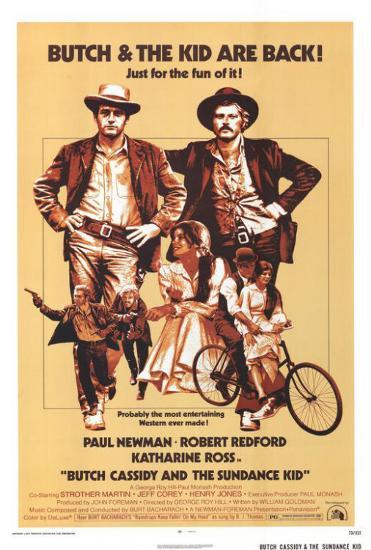 One of the big movies of the year- Butch Cassidy and The Sundance Kid- directed by George Roy Hill and starring Paul Newman and Robert Redford opened to a limited release in the United States. I need to watch it again- I've only seen it once and really didn't care for it. Maybe I was wrong?
The television medical drama Marcus Welby M.D.  premiered on ABC -starring Robert Young as Marcus Welby and co-starring James Brolin. It would prove to be a popular show- in its second season it was the most watched television show in the United States.
Wednesday September 24, 1969-
The Chicago Eight trial began in Chicago. The Eight were charged with conspiracy to incite a riot at the 1968 Democratic National Convention in Chicago. The Eight pleaded not guilty.
Thursday September 25, 1969-
Born on this day 50 years ago- the Welsh actress Catherine Zeta- Jones- who won an Oscar  for best supporting actress in 2003 for her role in Chicago. She has been married to Michael Douglas since 2000.
Friday September 26, 1969-
The Brady Bunch premiered on ABC on this date. The situation comedy was about  couple who marry and each had three children from a previous marriage- throw those eight people , a maid and a dog and a cat into the mix and that was the show. I watched the show back then because there were few options- but I liked The Partridge Family a lot more- with the interaction between Reuben and Danny and of course Susan Dey.  The Brady Bunch lasted 5 seasons and 117 episodes. It was a bigger hit later in syndication than it originally was- the highest it ever ranked was #31 in its 3rd season.
The Beatles released their final recorded album Abbey Road- Let It Be would come out in the spring of 1970 but it had been recorded before Abbey Road.