Hans Remembers- News Headlines from Thursday August 7, 1969 to Saturday August 9, 1969.
Thursday August 7, 1969- NASA officials announced that they had the results from the testing of the Moon rocks- the testing showed no organisms and no traces of life. Some of the Moon rocks had a trace of organic material- 10 parts per million but that it was likely caused by Earth contamination from rubber gloves, tools and plastic bags that stored the samples.
Friday  August 8, 1969- President Richard Milhous Nixon proposed a law providing a basic guaranteed minimum income to poor families, regardless of whether any member of the family  was able to obtain employment. The amount of guaranteed income would be $1,600 per year or $133,33 a month- equivalent to about $900 per month today.
Sunday August 10, 1969- A Los Angeles grocery store owner named Leno LaBianca and his wife Rosemary were murdered at their home 24 hours after the killings at the Sharon Tate home. It would be some time before police connected the two killings.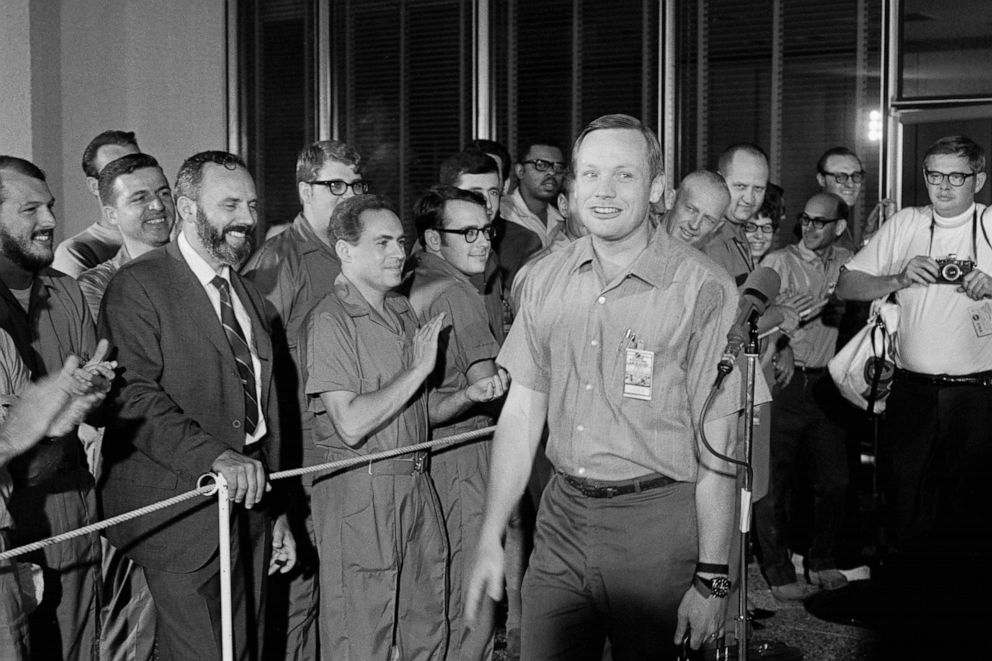 The Three Apollo 11 astronauts were finally allowed to leave their mobile quarantine facility after three weeks- they had been examined for possible contamination from the lunar soil that they brought back to Earth. Neil Armstrong, Buzz Aldrin and Michael Collins were united with their families for the first time since June 25th.