Every Entry Into The Billboard Hot 100 Singles Chart – 1969- Part 20. There were seventeen singles which entered the charts on February 8, 1969- here are the first three. I have previously heard them all- all three ended up being Top 40 hits.
58. "Traces"- Classic IV featuring Dennis Yost.  Imperial. Soft rock. Written by Buddy Buie, J.R. Cobb,  and Emory Gordy Jr.  B-side "Mary, Mary Row Your Boat." Classic IV a group from Jacksonville, Florida had a dozen Hot 100 hits- with 5 reaching the Top 40. They made their hits count- "Spooky" #3 in 1967, "Stormy"  #5 in 1968 and this song "Traces" #2 in 1969 their biggest hit -it spent 12 weeks in the Hot 100. Tommy Roe's "Dizzy" blocked it from the #1 spot. Three of the members of Classic IV joined the Atlanta Rhythm Sectoin in 1974.  Grade : B.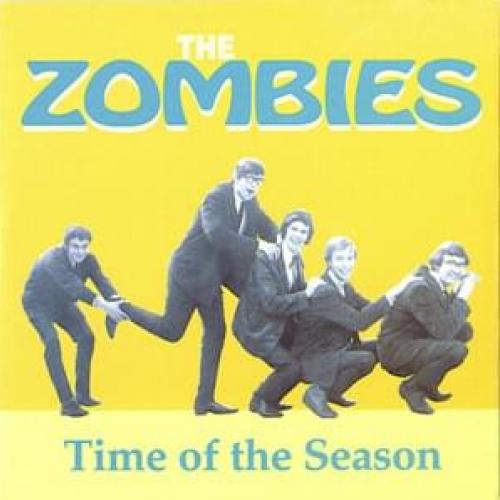 59. "Time Of The Season"- The Zombies. Date. Rock. Written by Rod Argent. B-side: "Friends Of Mine."  The Zombies had three big hits that they are remembered for- "She's Not There" #2 in 1964, "Tell Her No" #6 in 1965 and their last hit "Time Of The Season" #3 in 1969 , it spent  13 weeks in the Hot 100. . The song was written and recorded in August 1967 at Abbey Road Studios- and was on The Zombies most acclaimed album Odessey and Oracle. "Time Of The Season" took some time to gather steam as a single and by the time it became a hit The Zombies had broken up. The Zombies would get my vote for the most underappreciated group from the British Invasion. They had the three big hits but they deserved much better. Finally they were inducted into the Rock and Roll Hall of Fame in 1969. There is a box set out there called Zombie Heaven- that is terrific. Grade:A+
60. "You Gave Me A Mountain:- Frankie Laine. ABC. Easy Listening.  Written by Marty Robbins. B-side" The Secret of Happiness." One of the most unlikely hits of 1969 in my opinion. Frankie Lanie was a singer from another era. His biggest successes came before the rock era when he had 44 pop hits from 1947-54. He was fifty-five in 1969 and hadn't have a big hit since the mid 1950's. Marty Robbins had written this song and recorded it but the most successful version would be this one by Frankie Laine which went to #24 in the Hot 100- staying in the Hot 100 for 11 weeks.  It went to #1 on the Easy Listening chart. The song lists a number of challenges the singer has endured in his life. It would be Laine's last Top 40 hit. Grade: B.