Hans Remembers- Headlines from Thursday May 15, 1969-
In a story that was the big headline of the day- U.S. Supreme Court justice Abe Fortas became the first justice to resign due to scandal. Fortas who had been appointed by President Johnson in 1965- had entered into a deal with a charitable foundation that was funded by financier Louis Wolfson which paid Fortas $20,000 a year for life. On May 4th Life magazine revealed this contract and Fortas went to the Chief Justice Earl Warren and gave him the details. On this date Fortas resigned. It would be up to President Richard Milhous Nixon to appoint the replacement and he would have a tough time getting a new justice approved as Clement Haynsworth and Harrold Carswell were unsuccessful in getting the support of the U.S. Senate. Eventually after 389 days Harry Blackmun was approved- on June 9, 1970. The seat vacated by Fortas sat vacant the entire 1969-70 U.S. Supreme Court term. Fortas died in 1982 at 71.
In a story that wasn't reported on this day back in 1969- At Washington Hospital in St. Louis, Missouri a 16 year old black American named Robert Rayford died of a mysterious illness that caused lesions of Kaposi's sarcoma. It wasn't until 1986 that the samples they took from Robert R. would be tested and he was found to have had the antibodies to HIV and the P24 antigen. This made Robert R. the earliest confirmed case of AIDS in America. Below is an article from last year in the Washington Post about Robert R.
https://www.hivplusmag.com/stigma/2018/6/14/whitewashed-history-hiv-black-teen-died-aids-1969
The NFL's all-time leading rusher- running back Emmitt Smith was born on this date- in Pensacola, Florida- making him 50 today. Smith is a member of both the College Football Hall of Fame and the Pro Football Hall of Fame. During his career with the Dallas Cowboys and Arizona Cardinals he rushed for a record 18.355 yards. Certainly a great running back but not in my opinion on the my Mount Rushmore of All Time Greatest Running Backs- which would have Jim Brown, Barry Sanders, Walter Payton and I know I know- O.J. Simpson.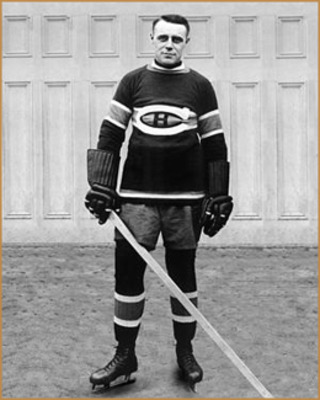 A star from the early days of hockey- Joe Malone died on this day at the age of 79 in Montreal . Malone who played from 1910-1924 was elected to the Hockey Hall of Fame in 1950. He played center for Quebec, Waterloo, Montreal and Hamilton. He was noted for his clean style of play. He is also the only player to ever score seven goals in one game. In 1998 The Hockey News placed his on their 100 Greatest Players Ever list- at #39.