Hans Remembers- Headlines from Friday May 2, 1969- fifty years ago today.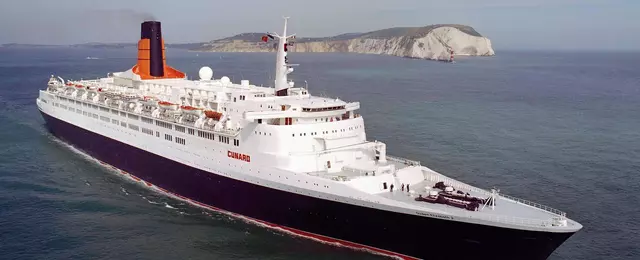 There was a new ocean liner out on the seas- Queen Elizabeth 2 of the Cunard Line made its maiden voyage on this day- leaving Southampton with 1000 passengers and 400 crew on their way to New York City where they would arrive on May 7th. The QE2 was active on the Cunard Line until 2008. Since 2018 it has been operating as  floating hotel Dubai.
Al Lopez the manager of the Chicago White Sox resigned due to health reasons. He was replaced by Don Gutteridge. Lopez was sixty years old. He would live until 2005 when he died at age 97. He was inducted into the Baseball Hall of Fame in 1977 as a manager. He had as a player been a catcher- who held the record for most games played until Bob Boone broke that record but he got into the Hall of Fame for his managing. He led the Cleveland Indians to the World Series in 1954 and the Chicago White Sox to the World Series in 1959. Both teams lost in the World Series.
Brian Lara was born today- he was a batsman for the West Indies cricket team from 1990 until 2007 and holds the record for the highest individual score in first-class cricket history with a score of 501. I once spent a couple hours watching cricket on television and couldn't make heads or tales out of it and gave up.
Dying on this day was Franz von Papen the former Chancellor of Germany. He was the chancellor before Hitler took the office. After the war Van Papen was acquitted of all charges of war crimes at the Nuremberg Trials. Van Papen was 89 years old.