Hans Remembers- Headlines from Thursday April 24th and Friday April 25th, 1969–
Thursday April 24th-
British Leyland a motor company that was recently formed came out on this date with their first new model- the Austin Maxi- in Portugal. The Austin Maxi was a 5 speed, 5 door hatchback. It's production life would last for 12 years with the last model the Maxi 2 coming out in 1981.
Another first- "Ginnie Mae" the first mortgage-backed security was issued for sale by the Government National Mortgage Association. "Ginnie Mae" is still up and running.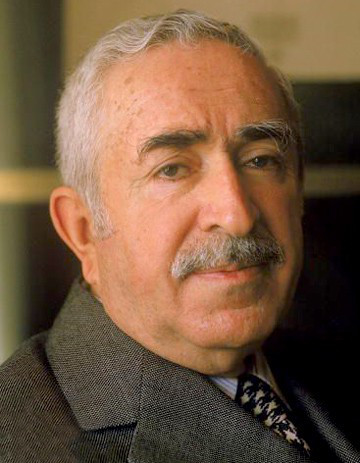 Panic in the streets of Tyre, Lebanon- two days of rioting there led the the Prime Minister of Lebanon Rashid Karami's resignation. Karami would return though- in all he would serve as Lebanon's Prime Minister a total of ten times between 1955 and his assassination in 1987 which is a record for a democratically elected prime minister.
Scottish  actor Rory McCann-best known for playing Sandor "The Hound" Clegane in Game Of Thrones- turns 50 on this day. The Hound is one of my favorite characters in the show. McCann is an interesting fella- he often lives on his boat or in places without modern conveniences.
In China- Marshall Lin Biao is named Mao's designated successor as the sole Vice Chairman of the Communist Party of China.  Biao would die in 1971 when a Hawker Siddeley Trident that he was aboard crashed. There has been a lot of speculation on this every since because after his death he was condemned as a traitor to the Communist Party.
Friday April 25th has a number of famous  birthdays- born April 25, 1969 and turning 50 today are-
Everyone's most disliked sports announcer Joe Buck. His father Jack Buck I was a big fan of- the son- not so much. Interesting that Joe Buck was born the same year and a month before the movie Midnight Cowboy came out- one of its two central characters is named Joe Buck- played by Jon Voight.
Actress Renee Zellweger was born on this day 1969 in Katy, Texas. Some of her most famous movies- Jerry McGuire, the Bridget Jones movies, Cold Mountain, Nurse Betty, Chicago. She won an Oscar for best supporting actress in Cold Mountain. In this decade she has been rather inactive appearing in only five movies. In 2005 she was married to country music star Kenny Chesney for about 5 minutes.
Darren Woodson former Dallas Cowboy defensive back- a 5 time pro bowler and 3 time Super Bowl champion turns 50 today. Woodson spent his entire career with the Cowboys- from 1992-2004.
Dying on this date 50 years ago- Vollrath Lubbe- a general in the German Wehrmacht died at the age of 75. Lubbe fought in World War I and rose to command several divisions in World War II receiving the Knight's Cross of the Iron Cross. At the end of the war Lubbe was captured by the Soviets and was a prisoner until 1955.