Hans Mount Rushmore of All-Time Great Montreal Expos/ Washington Nationals franchise.  A franchise that has never been to a World Series but has had their share of outstanding players- players worth considering- Gary Carter, Ryan Zimmerman, Tim Wallach, Tim Raines, Andre Dawson, Vladimir Guerrero, Bryce Harper, Steve Rogers and Max Scherzer. Only Rogers played his entire career in the uniform- Zimmerman is still playing and has- the others have played on other teams.
1. GARY CARTER- The Kid played a dozen years with the Expos and made 7 of his 11 All-Star teams as an Expo- hitting 220 home runs and his three gold gloves as an Expo. For a catcher he was very durable an outstanding hitting catcher who was also a very good defender. He was the heart of those Expos teams in the late 70's to mid-80s. Loved this enthusiasm for playing the game.
2. TIM RAINES.- The National Leagues version of Rickey Henderson- of course he wasn't as great as Rickey but no one who did what Rickey could do was. A great lead off man with speed and some pop. He led the league in steals four seasons in a row as an Expo and won an NL battling championship with them in 1986. Played with the Expos 13 seasons- was finally elected to the Baseball Hall of Fame on his final try. He should have been a first ballot Hall of Famer. .294 lifetime hitter with 808 steals.
3. ANDRE DAWSON- The Hawk played with the Expos for 11 seasons before moving on to the Cubs. Had some big years as an Expo-he was consistent and durable. Was Rookie of the Year in 1977. Won four Gold Gloves and was an excellent fielder before injuries took their toll on him later in his career. I always thought he looked like Lionel Richie.  I don't know how those late 70's -early 80's Expos didn't win anything. A lot of talent on those teams. They gave my Pirates a run for the money in 1979.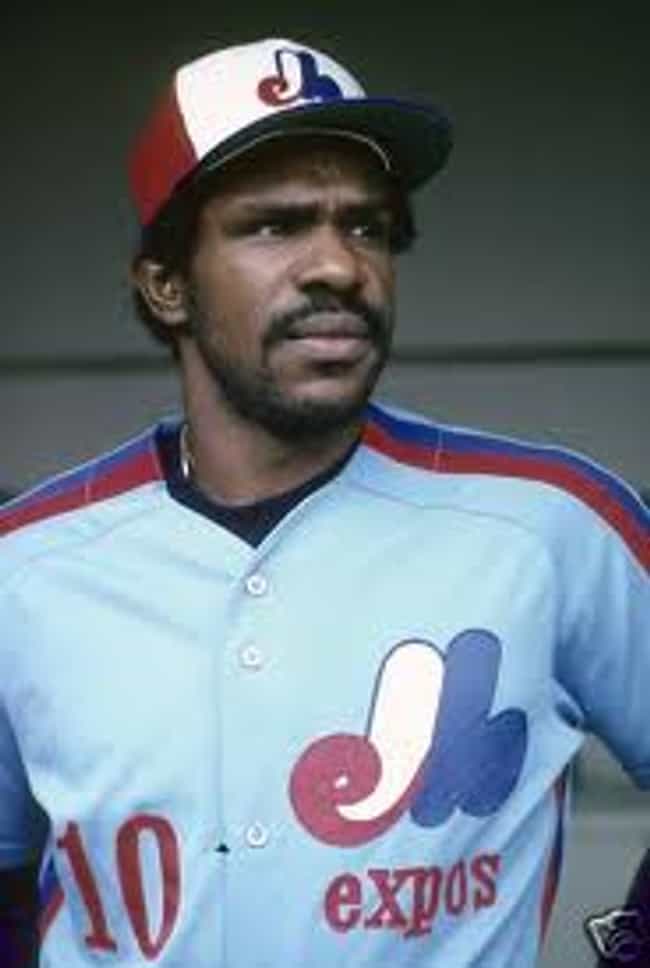 4. VLADIMIR GUERRERO- Had 8 seasons with the Expos-and only 6 full seasons or he'd rank higher on the list- all these players are in the Hall of Fame but Vlad The Impailer is the only first ballot Hall of Famer. As an Expo he was a .323 hitter with power- 234 of his home runs came with them. He had speed-he could do it all. In a 5 year stretch he had between 34-44 home runs, 100 plus runs and Rbi's. The Expos just couldn't afford to keep him and like with Andre Dawson his first year out of Montreal- he won an MVP Award. His son Vladimir Jr is considered the #1 prospect in baseball now for the Toronto Blue Jays.