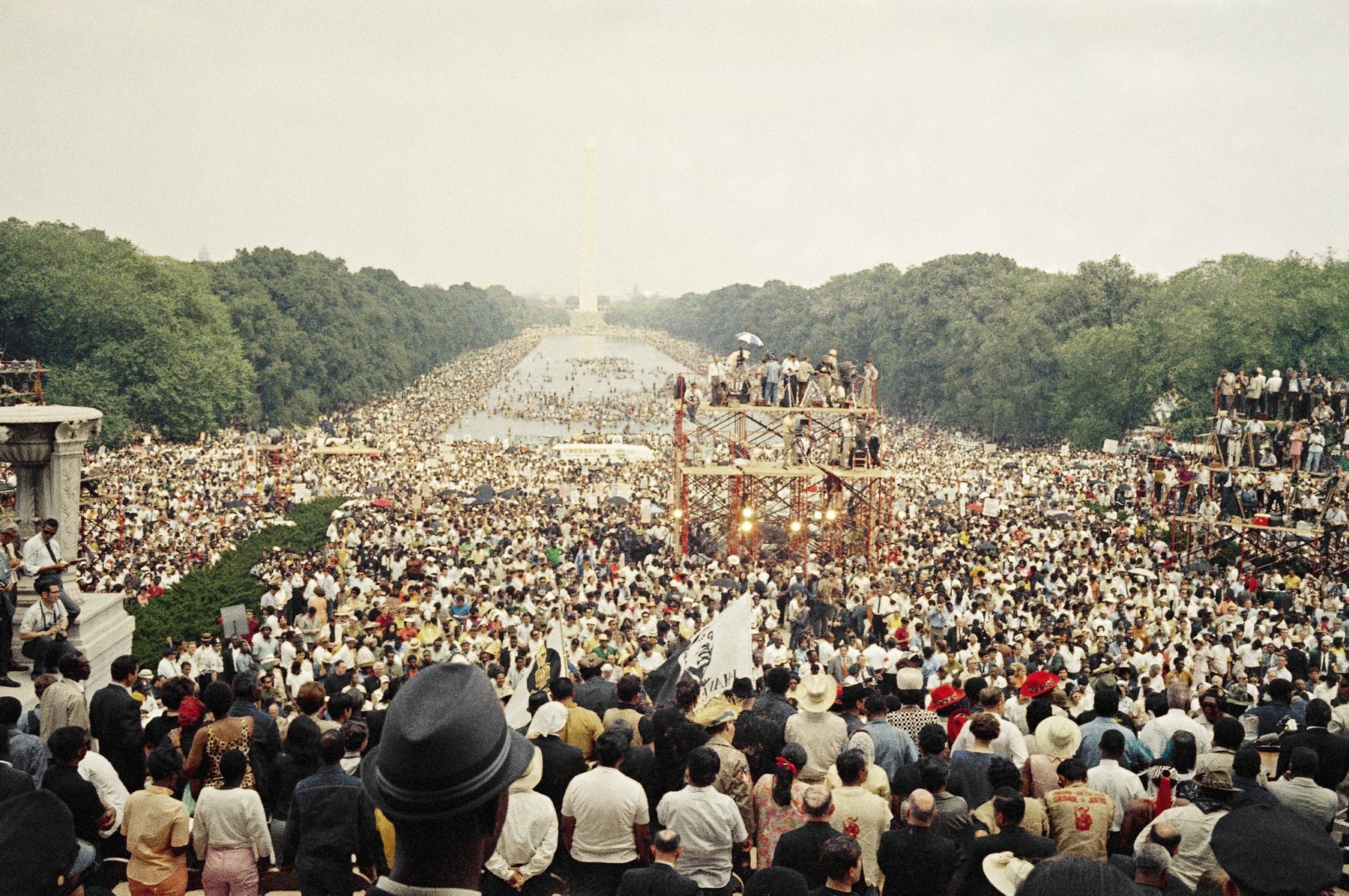 Dr. Martin Luther King Jr. originally had the idea for a Poor People's Campaign on Washington, D.C.  which would be an effort to gain economic justice for the poor people of the United States. After he was assassinated on April 4, 1968 the leadership of the movement went to his second in command Ralph Abernathy.
What Dr. King wanted to do was bring the poor to the nations capital so the politicians would have to see them. A protest camp was set up on the National Mall with 3,000 protesters- Resurrection City was set up on Tuesday May 21st and would exist for six weeks.
On this day fifty years ago- Wednesday June 19th- Solidarity Day drew between 50,000 and 10,000 of all races to hear speakers including the widow of Dr. King- Coretta Scott King, Dr. Abernathy, presidential candidate Senator Eugene McCarthy and Vice President Hubert Humphrey.
The Poor People's March in the end would be deemed a huge failure and no economic bill of rights was passed.