The Joe Morgan of 1969 was one of the unrecognized great players in baseball, it wouldn't be until he went to the Reds in 1972 that the baseball world woke up the fact of how good he actually was. This profile is going to be different from the others it will be on Morgan as an Astro.
Getting ahead of the story a bit but being a Pirates fan I hated the Reds with a passion but Little Joe Morgan was one of my favorite players in baseball. I wish the Pirates had been the team to trade for him.
Joe Morgan is in the Hall of Fame. Joe Morgan is recognized by most experts as one of the greatest second baseman who ever lived. The Joe Morgan story after he was traded to the Reds is well known. The thing that has always fascinated me is why was the Houston Astro version of Joe Morgan kind of overlooked?
1- He played for the Houston Astros. The Houston Astros entered the league in 1962. In their first seven seasons they never finished about 8th place in the then 10 team National League. Their best win-loss record was two years at 70-92. The 1969 season they finished at .500 with an 81-81 record. Their first winning season would be 1972. I do not remember seeing the Houston Astros on Saturday's Game of the Week.  The only times I saw the Astros play in the Morgan years was when I saw them in person or when the Pirates were in Houston and the game was on local television. In today's world even the worst team gets a lot of exposure. If you were a good player on the Houston Astros in the 1960's you were pretty hidden.
2. The 1960's were revolutionary times for sure but not in baseball. For some reason professional football has always been filled with innovative people who are always looking for a new way to win. Idea were not looked down on in football like in baseball. You had old time baseball men who ran the baseball teams at that time who learned the games years ago and they knew the game and how it should be run- take those new radical new ideas elsewhere please. Earl Weaver was a radical- I think every single time the Orioles were on the Game of The Week- which was often in those years Curt Gowdy and Tony Kubek would marvel at Earl keeping index cards on how all his hitters done against the pitchers they faced and how Earl would make out his line-up accordingly. This was a step outside the box thinking in baseball. Bill James hadn't come along yet. Something did happen that would revolutionize baseball in 1969. The Baseball Encyclopedia -first edition was published by MacMillan aka Big Mac.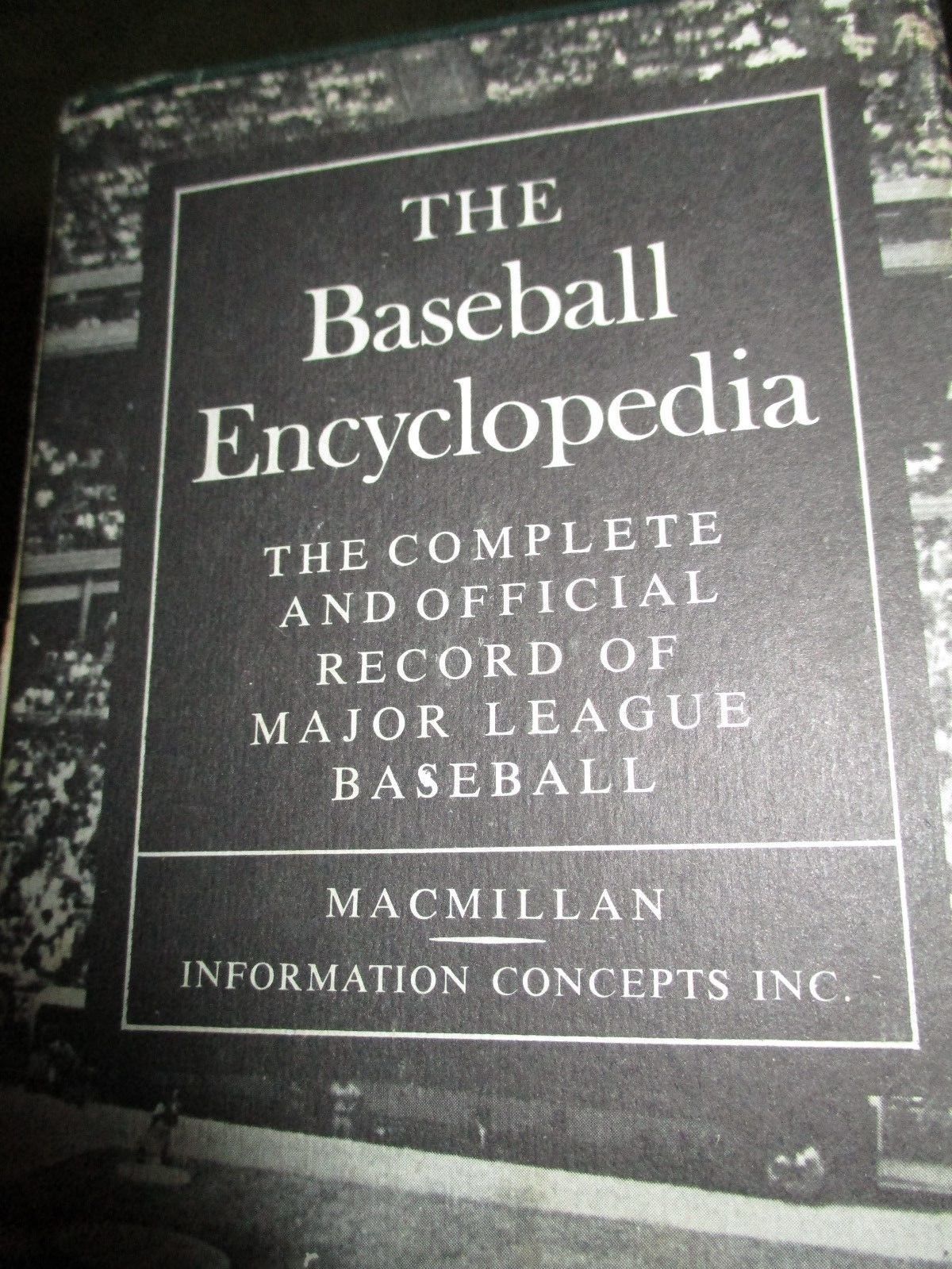 Big Mac helped to spur a serious interest in what these baseball numbers mean. In 1969 Morgan was still with the Astros and I don't remember hearing any talk about the significance of for example on- base percentage. There were baseball men who valued it but a lot of the people running the teams didn't  realize how it was important. Take for example Joe's 1965 season- at the age of 21 he led the league in walking. His batting average was .271 but his on- base percentage was .373. Back then most baseball teams would rather have a player who hit .300 with a .330 on- base percentage. They were more impressed by batting average. Over the last four decades as sabermetrics/ analytics have become more looked at in baseball players are now looked at differently. The careers of the players of the past are also looked at differently. Joe Morgan of the Astros did things that were valuable to a teams winning games but at the time some of these skills were being overlooked. Joe Morgan was a player who could do it all- hit for some power- he had speed and could steal bases- he stole 689 in his career but he stole bases when they mattered. I bet he could have stolen a couple hundred more bases if that is all he wanted to do. Rickey Henderson was a great ballplayer but he got those steals by stealing a lot of bases just to add to his totals. Joe Morgan stole a base to help win a game. If his team was winning or losing 7-1 in the 8th inning he wasn't running.  Joe Morgan has to be on the shortlist also of the smartest baseball players who ever lived.
3. The Astros manager at the time was Harry "The Hat" Walker. This was the late 1960's and Walker was born in Mississippi in 1916. Many people then and now believe Walker was somewhat of a racist. I don't know. His brother Dixie was one of the Brooklyn Dodgers who was very vocal in leading the rebellion against Jackie Robinson in 1947. I do know that Walker was a great hitting instructor and the three players who come to mind that he helped a great deal were all minorities- Roberto Clemente- Matty Alou and in the winter of '78-'79 the Pirates sent Omar Moreno to him and Moreno had his best season in 1979.  Oddly when he was managing the Pirates his biggest defenders were Clemente and Alou. Two future Hall of Famers who were known as pretty easy to get along with- Willie Stargell and Bill Mazeroski didn't like Walker at all.  Jim Bouton in Ball Four liked Harry The Hat. Harry The Hat did consider Joe Morgan a troublemaker. Funny how I don't recall Joe Morgan ever being called a troublemaker in Cincinnati or with any of the other teams he played on. He was considered a leader on those teams after leaving Houston. In the 1960's if you were a black ballplayer and were vocal- you were labeled a troublemaker on some teams. Frank Robinson is a classic example. Not to make it a racial thing but if Frank Robinson was white the Reds wouldn't have labeled him as a troublemaker. He goes to Baltimore and is a great leader on that team, goes on to manager and hold a number of front office positions. It didn't seem like Earl Weaver had much of an issue with Frank. Sparky Anderson didn't have an issue with Joe Morgan. Just write his name in the line-up. Last word on this subject- Joe Morgan considered Harry Walker the most blatant racist he ever met in baseball.
In probably the most famous trade of the 1970's- this is the trade that made The Big Red Machine in Cincinnati- the Reds November 29, 1971 made a trade with the Houston Astros who during that era were infamous for making bad trades. The Reds got Joe Morgan, Ed Armbrister- a utility outfielder,  Cesar Geronimo who would be their center fielder for years, Jack Billingham who would be one of their top pitchers for years and infielder Denis Menke a utility infielder for Tommy Helms a fine second baseman who wasn't in the same ballpark as Morgan and who had already had his best seasons, Lee May a power hitting first baseman and utility man Jimmy Stewart.  The Reds were a good team before this trade- they would immediately in 1972 become a great one. One of the things early in the 1972 season that became the talk of baseball was Joe Morgan and what a great ballplayer he was. He had been before but few were noticing.
Joe Morgan would go on to make the All-Star team in all eight seasons with the Reds. He won back to back MVP Awards in 1975 and 1976, he was awarded five Gold Gloves at second base. He led the NL in WAR 5 consecutive seasons. In the 1972-76 5 season stretch he led the league in on-base percentage four of the five seasons. He was probably the best baseball player in all of baseball in the 1970's. If I were starting a team during the 1970's he'd be my first pick.
Joe Morgan was elected to the Baseball Hall of Fame in 1990 and is now 74 years old.
One more note- I have always found it interesting- Joe Morgan is one of the players whose greatness has been enhanced by analytics and baseball sabermetrics but back when he was an announcer on Sunday Night Baseball it was pretty clear Morgan was not a fan of analytics. Odd. He should have been a champion of it.