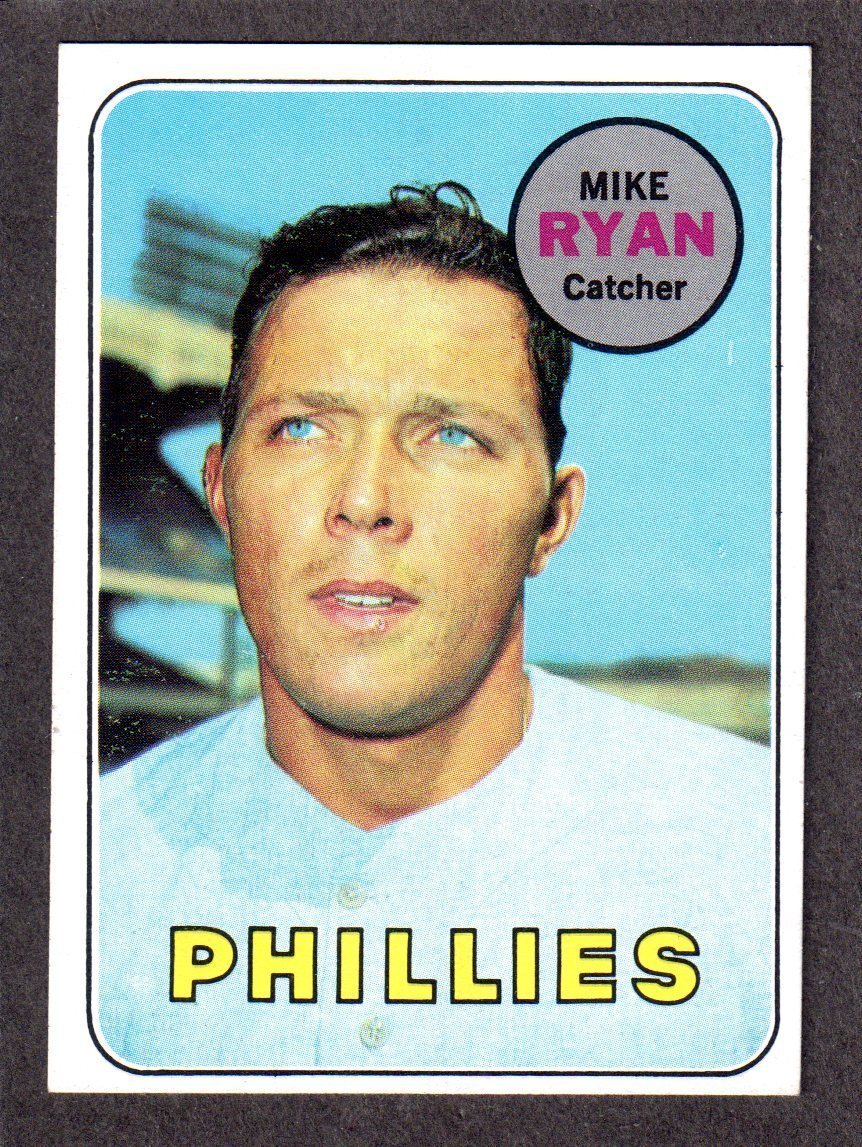 Mike Ryan was a light hitting catcher who somehow managed to play parts of eleven seasons in the Major Leagues with the Boston Red Sox, Philadelphia Phillies and Pittsburgh Pirates. When I say light hitting I mean light hitting- his career batting average .193. Of non-pitchers since 1930 only Ray Oyler at .175 has a lower career batting average with more than 1000 at bats. Ryan was mainly a back-up catcher. In only played in over 100 games in two seasons- 1966 with the Red Sox and 1969 with the Phillies.
Ryan was a good defensive catcher with a good arm, he stayed in the league because of that. He couldn't hit a lick but back in those days it wasn't that rare for a team to have a catcher who was good behind the plate, at handling pitchers and hit .230. Ryan would have played  lot more if he could have hit .230 or .240.
After his career was over Mike Ryan was asked by his last team the Pirates to manage in the minors. He managed in the Pirates system for a couple years before being released then hooked on with his old team the Phillies first as a minor league instructor then as a minor league manager before going to the Phillies as a coach from 1980 to 1995.
As a ballplayer- Ryan was a right handed hitter and thrower. 6'2″ 205. Ryan's numbers 1920 career at bats in  636 games. 28 home runs, 161 RBI, .193 batting average, an on base-percentage .252. On oddity in looking at his record. The most home runs he hit in a season was 3- except for 1969 when he hit 12. Where did that power come from that season? Mike Ryan is now 76 years old and living in New Hampshire.