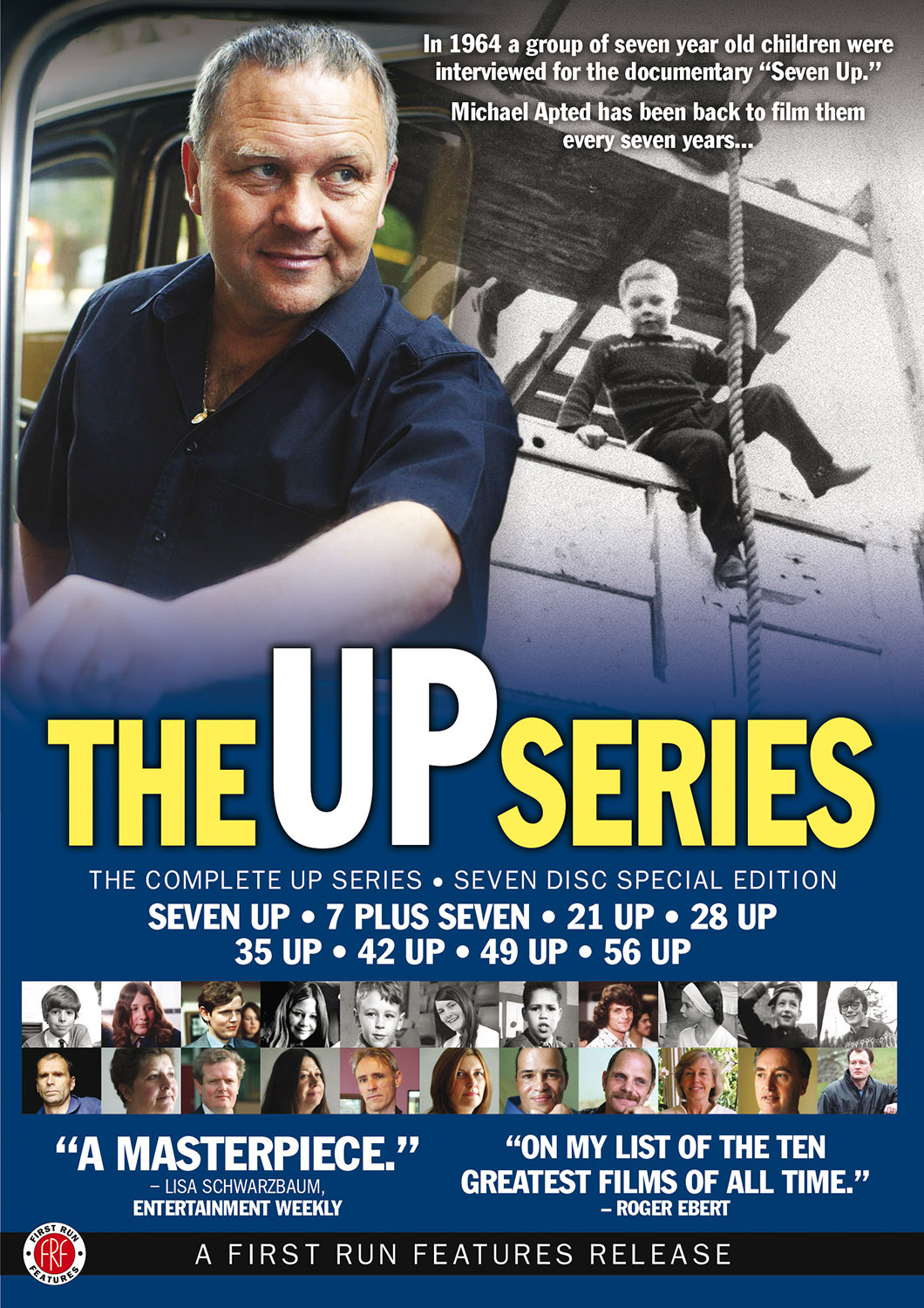 2021 MOVIE DRAFT- ROUND 2- PICK 10- HANSPOSTCARD SELECTS- DOCUMENTARY – THE UP SERIES.
What started as just a one off in 1964- a 40 minute documentary called Seven Up! featuring fourteen seven year old children in Britain has grown into a series that has been updated every seven years- a total of nine episodes with a new one every seven years tracking the lives of those fourteen children. The last installment 63 Up came out in 2019. The premise of the film was taken from the Jesuit motto "Give me a child until he is seven and I will give you the man".
The series started out as one episode and the main objective was simple- a study of the social classes in Great Britain. The fourteen children that were selected were ones at the extremes from rich to poor. There was no thought at the time of this becoming what it became- no contracts were signed with the participants. It was a one off.
Seven Up! was directed by Paul Almond, the eight that have followed have been directed by Michael Apted. Note- a couple weeks ago my wife out of the blue asked me when the next Up series installment was coming out. We both love the series. I told her it came out- 63 Up a little over a year ago but it hasn't been released yet on DVD in America- and right now the only way I see where we can see it is Brit Box. We don't have Brit Box. A couple days later in checking the deaths at wikipedia- I saw that Michael Apted had died on the day that my wife had asked about the series. He was 79. I would imagine- and hope the series continues with a new director.
I was originally introduced to the series after 42 Up. I had read Roger Ebert's comments about it being on his list of ten greatest films of all time. I'd never heard of it. I immediately ordered it. My wife and I spent a Saturday binge watching it. It wasn't planned that was- as it turned out after watching the first couple episodes we had to continue to find out what happened next in the lives of these children as they were turning into adults. What started as a study on British classes by 21 Up became something even more interesting the study of individual lives.
As you go along in the series- without giving anything away- some of the lives go as you'd expect them to go- others surprise you and one in particular is totally unpredictable and leads a heart breaking life with extreme downs but he keeps plugging away. By the time we got to 28 Up we felt like we knew these people- some we liked more than others but all of them were fascinating in their own way. It is also interesting to see the arch of their lives- children, to young adults to adults getting married, starting careers and having children, being successful or unsuccessful in their careers and marriages, becoming grandparents and they are now entering the stage where retirement is approaching.
Not all the participants have stayed with it. Eight of the fourteen have appeared in every program. One hasn't appeared since 21 Up, one sat out 35, 42 and 49 Up but returned for 56 Up to promote his new music group, One sat out 35 Up but returned for the others, one participant who continued to do the documentary out of duty- was missing from 63 Up and sadly, one participant died in 2013.
I hope this series continues. I love documentaries and I can't think of a better one I've ever seen than this. I agree with Roger Ebert who said "an inspired, even noble, use of the film medium", that the films "penetrate to the central mystery of life" I can't recommend The Up Series- enough.
https://en.wikipedia.org/wiki/Up_(film_series)