Hans Remembers- the 41st Academy Awards which were held on this date- April 14, 1969- 50 years ago today. The event was held at the Dorothy Chandler Pavilion in Los Angeles. For the first time since the 11th Academy Awards there was no host. The Oscars were shown on ABC television.
The winners- For Best Picture- the only time a G rated movie won – Oliver!  which beat out Funny Girl, The Lion In Winter, Rachel, Rachel, and Romeo and Juliet.
Best Director- Carol Reed- Oliver!
Best Actor- Cliff Robertson- Charly
Best Actress- Tie- Kate Hepburn The Lion In Winter and Babs Streisand- Funny Girl
Best Supporting Actor- Jack Albertson- The Subject Was Roses.
Best Supporting Actress-Ruth Gordon- Rosemary's Baby
Best Story and Screenplay written directly for the screen- Mel Brooks- The Producers
Best  Screenplay based on Material from another medium- James Goldman- The Lion In Winter.
Best Documentary Feature- Journey Into Self
Best Documentary Short Feature-Why Man Creates
Best Live Action Short Subject- Robert Kennedy Remembered
Best Short Subject- Cartoons- Winnie The Pooh and the Blustery Day
Best Original For A Motion Picture- A Lion In Winter
Best Score of a Musical Picture-Oliver!
Best Song Original For A Picture- The Windmills Of Your Mind- The Thomas Crown Affair
Best Sound- Oliver!
Best Foreign Film- War and Peace
Best Costume Design- Romeo and Juliet
Best Art Direction- Oliver!
Best Cinematography- Romeo And Juliet
Best Film Edition- Bullitt
Best Special Visual Effects- 2001: A Space Odyssey
Oliver! had 11 nominations and 5 wins.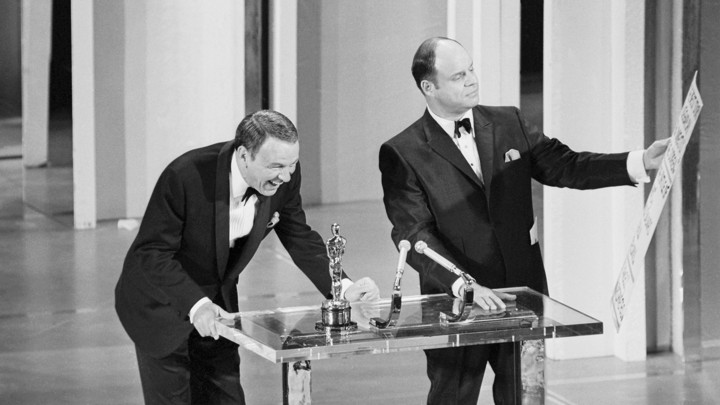 There was some controversy- The Tonight Show- with Johnny Carson and with Buddy Hackett- which was recorded three hours before the Oscars- announced that Oliver! had won for best picture and Jack Albertson for best supporting actor. There were those who felt that there was a breach in security and some at Price Waterhouse were fired- but it turned out Carson and Hackett knew nothing- they just made lucky guesses.