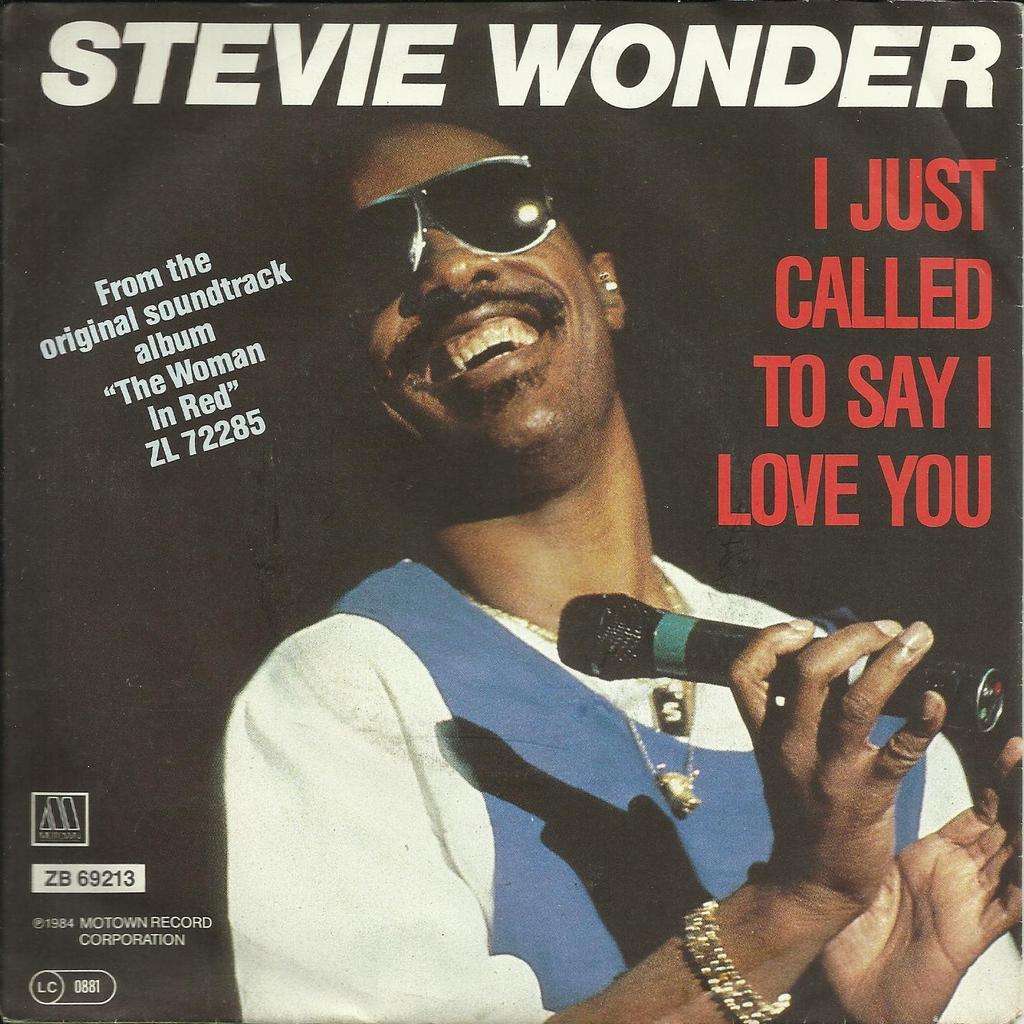 "I Just Called To Say I Love You' is/was Stevie Wonder's biggest ever hit. Let that sink in for a few moments. The great Stevie Wonder who ruled the 70's with such great hits as Superstition, Living For The City, Sir Duke, I Wish, Higher Ground- the list of his 'great' hits in the 60's and 70's seems endless. And then he officially "Jumped the Shark" in 1984 with "I Just Called To Say I Love You" which topped 19 different charts around the world including the United Kingdom where it became his first and only #1 hit single and the biggest ever Motown single in the United Kingdom. What? The song was on the Lady In Red movie soundtrack- and also won the Academy Award for best original song and was nominated for Best Song, Best Male Vocal Performance and Best Pop Instrumental Performance and it also won the Golden Glove for Best Original Song. What is should be nominated for is Worst Song Ever By A Great Artist.  This lame song was the #1 song in the US of A for three consecutive weeks in October 1984.
Stevie Wonder did have at least a partial way out of this mess- to save at least a little face.  His former writing partner Lee Garrett and Lloyd Chiate sued Stevie over who actually wrote this 'song'- I know a lot of money was involved but so was pride. Stevie should have [even if he did write this song- it probably took what 5 minutes out of Stevie's life to write this? } given Garrett and Chiate the credit for being the songwriters. and claimed he had nothing to do with it- that he was forced to sing it at gunpoint. In the end the jury sided with Stevie. If I had been the plaintiffs in this case I would have based my case on -Stevie Wonder is too talented to have written this drivel.
There was one positive though from this song. I love the movie High Fidelity- the 2000 movie starring John Cusack and Jack Black which centers around a record store in Chicago. There are many great scenes in that movie but one of my favorites was when a customer comes in and asks for a copy of I Just Called To Say I Love You- and the reaction store worker Barry Judd [played by Jack Black} has to this customer. "Sentimental, tacky crap"- Barry nailed it.
My brother Wolfgang and I were both big Stevie fans in the 70's and 80's [still are of the great Stevie Wonder era} and over the past few decades once in a while we will bring up the fact that in the past 34 years since " I Just Called To Say I Love You" was released- Stevie who had 9 studio albums in the 70's alone- has released exactly five albums in 34 years- the last being in 2005- thirteen years ago. We miss having more Stevie albums like Talking Book, Innervisions, Fullfillingness' First Finale, Songs In The Key Of Life. But Wolfgang and I at the end of the day have to agree that it is probably for the best that Stevie has went into retirement- best to have nothing than to have songs like I Just Called To Say I Love You. I don't think his career ever recovered from this.  As Barry said in the above clip– is it unfair to criticize a formerly great artist for his latter day sins? I think so. But maybe I am all wrong- after all over 57,000,000 viewers have listened to this song via this youtube clip below.